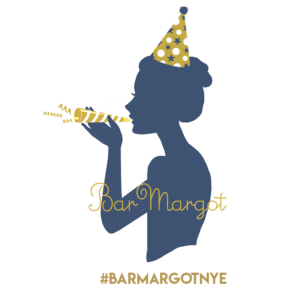 It's time to make New Year's Eve plans, and Bar Margot's New Year's Eve dinner is the place to be! They are featuring an epic dinner buffet that spans the entire second floor, dancing, a photo booth, and a midnight balloon drop with a champagne toast as we enter 2018. Tickets for the 6 p.m. and 9 p.m. seatings can be purchased online ($175 for adults, $75 for children).
If you fly First Class and/or Comfort+ on Delta Airlines, a new gluten-free granola bar, This Bar Saves Lives, is now part of the snack offerings. The California-based company donates a food nutrient packet of Plumpy'Nut or Nutributter to malnourished children around the world with every purchase. To date, the company said it has donated more than 3.3 million live-saving nutrition packets. These give-back bars are also sold nationwide at Target stores and online.
Gluten Free Cutie bakery is continuing with their Thanksgiving ordering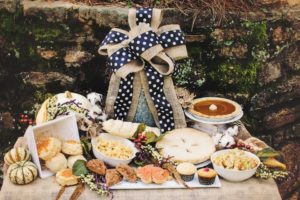 procedures by hosting Market Days on the 22nd and 23rd from 10 – 1 p.m. Mark your calendar and be sure to stop by early because they won't be accepting pre-orders. Choose from green bean casserole, hash brown casserole, herb stuffing, take 'n bake cinnamon rolls, biscuits, pies, cobblers, scones, cookies, donuts, cupcakes, and more.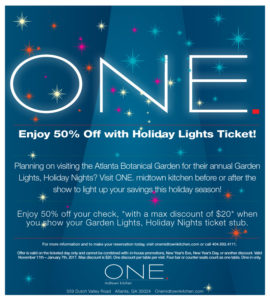 Take advantage of a fabulous savings offer from ONE. midtown kitchen. Stop by either before or after visiting the Atlanta Botanical Garden's Garden Lights, Holiday Nights event and show your ticket to save 50% off the check! Offer is good until Sunday, January 7, 2018. Offer is valid on the ticketed day only and cannot be combined with in-house promotions, such as New Year's Eve, New Year's Day, or other discounts. One discount per table per visit and the maximum discount is $20 per check.
Head over to Queen of Cream in Decatur for vegan ice cream🍦 made with Tree House Milk's cashew milk. This is their first foray into vegan ice cream and they need your feedback. Stop by for a scoop or two and tell them how much you love it!!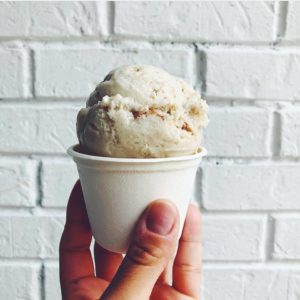 Soup's on at Willy's Mexicana Grill because their gluten-free chicken tortilla soup is back on the menu. Made with: corn, garlic, Serrano peppers, corn tortillas, salad oil, diced onions, tomato purée, cumin, salt, chicken broth and corn tortilla chips, a cup is $2.95 and a bowl is $4.75.