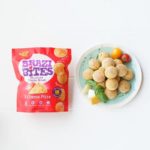 Brazi Bites' Brazilian cheese bread product line launched nationwide to Target stores at 222 locations this month, including Minneapolis, Miami, Milwaukee, Denver, Atlanta, Austin, Houston, Dallas, and more. Now shoppers can purchase three of their popular flavors in the freezer section: cheddar & parmesan, garlic asiago, and 3 cheese pizza. Made from tapioca flour and a short list of ingredients, these cheesy breads are naturally gluten free.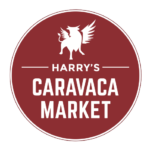 According to The Atlanta Business Chronicle, Caravaca Market, a new gourmet food hall from Puerto Rican chef Harry Pagancoss, is planning to open late fall at the new Trace Midtown apartments at Peachtree and 5th streets. And they will be serving Mexican pizzas and other gluten-free fare from its several concepts: Taste Bar, Harry Bakes Cafe, Wine Bar, Craft Beer & Pizza, and Provisions Market. Stayed tuned for details as they become available.
The Atlanta Jewish Times is report that Formaggio Mio, an Italian Kosher bistro, plans to open sometime in the fall in the Toco Hills Shopping Center. The bistro will be a full-service restaurant providing quick-service options, including a pizza bar with gluten-free dough.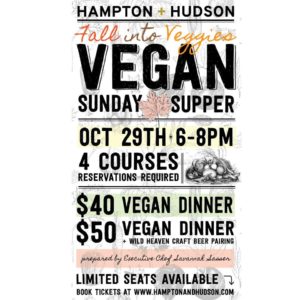 Hampton + Hudson is celebrating fall flavors with a four-course vegan Sunday Supper on Sunday, October 29, 2017 from 6 p.m. to 8 p.m.
Executive Chef Savannah Sasser has created a menu full of seasonal vegetables with creative texture and flavor parings. And they can accommodate gluten-free diners too!  Reservations are required and available for $40 per person. 
Here is the menu:
Amuse Bouche:
Fried Sweet Potato and Chickpea Fritters with Chipotle Agave Aioli
Creamy Vegan Coconut Cauliflower Curry

2nd Course
Fall Vegetable Galette, Kale Salad with Pecans, Beet Vinaigrette and Cashew Cheese

3rd Course:
Roasted Sweet Potato and Green Bean Quinoa Buddha Bowls
Roasted Potatoes and Brussel Sprouts, Cornbread
4th Course:
Pumpkin Pie Tart with Cookie Crust

Osteria di Mare has opened in Peachtree Corners to rave reviews. From the same owner as Taqueria del Mare, Andrew Hoppen, this upscale restaurant offers traditional Italian fare including gluten-free pasta, small plates, entrees and desserts. They serve dinner Tuesday – Saturday and brunch on Sundays. And there is a full bar, extensive wine menu and cocktails.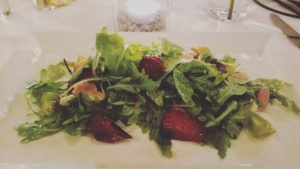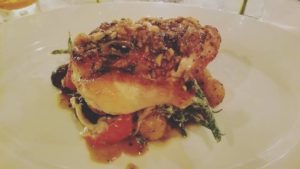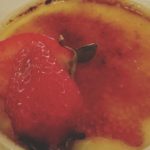 Rize Artisan Pizza, soon to be renamed, is open and serving up gluten-free pies on fresh, not frozen dough from Wild Flour Bakery in Colorado. This is real dough, not a par-baked shell, that is cold proofed for 48 hours allowing it to rise prior to being baked on a dedicated heat resistant peel. A finished pizza has lovely air pockets making it sturdy, but not cracker like, with a bite that is soft and light on the inside.