Sprouts Farmers Market is my go-to, one-stop shopping destination. I am probably there two to three times a week taking advantage of sales and special offers. So, being invited to attend an interactive cooking demo at Cook's Warehouse hosted by Sprouts Farmers Market by the Atlanta Food Bloggers Society was definitely a yes, even on a school night! Especially when it is being taught by Food Network's Chef Tregaye Fraser.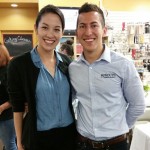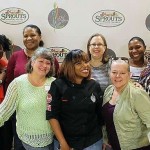 Chef Tregaye has an impressive resume as the winner of season 12 of The Next Food Network Star. Chef Tregaye co-hosts "The Kitchen Sink" on Food Network and she is also the winner and two time competitor of Cutthroat Kitchen and Guy's Grocery Games. She is a very relatable person with a positive attitude who knows how to personalize the cooking experience whether you are in the room, or watching her on television. She is definitely a pistol who is always on fleek!
Chef Tregaye showed us how to prepare her signature shrimp grit cake, jicama salad, and two types of lettuce wrapped fish tacos (mahi mahi and cod). She made it look so easy and threw in some great tips to cut down on meal preparation time. Then, we broke into teams and made fish tacos knowing that Chef Tregaye would be choosing the winner. The competition was on and our team of four had a great time preparing fish two ways and using the pico salsa, black bean and corn guacamole, and sriracha and chipotle mayo to top them. Our plating was gorgeous and we ended up winning. Chef Tregaye said our tacos were like 'a party in her mouth'.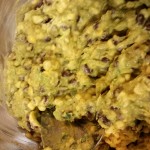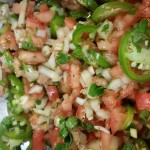 All of the ingredients came from Sprouts Farmers Market and as a bonus we got to take home the unused produce and other products. Each attendee received a $100 gift card to Sprouts and a Sprouts bag filled with their latest products.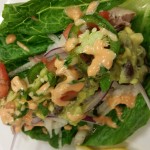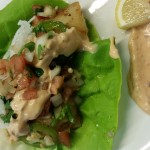 I had a fabulous time and learned not to be afraid to cook fish now that I have two cooking methods under my belt. Thank you to Cook's Warehouse, Sprouts Farmers Market and Chef Tregaye for such a fun event.
Disclosure: I received no compensation for this review; however I did receive a store gift card. In no way did it influence my opinions and views, which are derived from my personal experience.