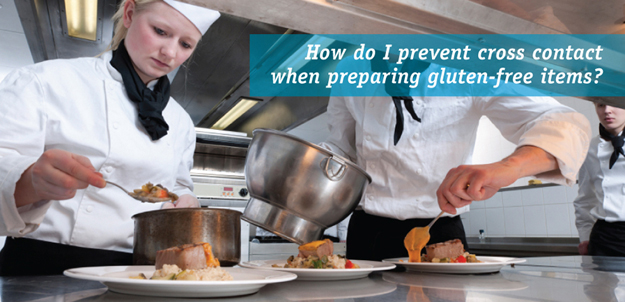 ANSWER: Develop safe handling procedures and train all staff to ensure they are followed.

It's not enough to use gluten-free ingredients if there is no safe handling because the end product won't be free of cross contamination from gluten-containing ingredients. Compiling safe handling procedures will ensure all staff (front and back of house) view the gluten-free diet as a serious medical condition. It also helps to establish employee buy-in when serving customers with dietary restrictions.
Click here to view all the services available.