The Bantam + Biddy space at Lenox Square Mall in Buckhead has closed and reopened on January 12th as ATL Taco. Thankfully, no changes are expected at the Ansley Mall or Avalon Bantam + Biddy locations.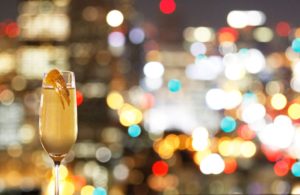 A new speakeasy-style cocktail series called "The Missing Digit" launched on December 15th at Bar Margot at the Four Seasons Hotel Atlanta's Midtown lounge. The program allows Bar Margot's bartenders to get the creative juices flowing and keep things fresh and fun for customers with a new and inventive specialty cocktail every two week. This cocktail program is an ode to Margot Tenenbaum from "The Royal Tenenbaums," one of Wes Anderson's critically-acclaimed films and from where the bar takes its name. Margot is adopted and when she found her biological father, he unintentionally removes her finger in a tragic wood-chopping accident. Margot, who was 14 at the time, donned a wooden finger and quickly got on with her life. The Static Electricity, the current speakeasy cocktail, is available until January 15th!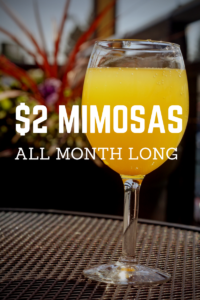 The mimosas are on me because they are only $2 mimosas all month long at Maggiano's Little Italy. Maggiano's gluten-free brunch game is strong and appears to be calling my name.
Sprouts Farmers Market is now carrying gluten-free five-cheese ravioli. And it is certified gluten free. Made from a blend of corn and rice pasta, these ravioli and stuffed with gourmet cheese and sell for $5 per pack in the refrigerated section by the deli.
Trader Joe's is carrying Buono Mochi in strawberry and green tea flavors at $3.99 for a pack of eight. The coconut-milk based mochi (ice cream wrapped in dough) are vegan, gluten and soy free. Coco Almond Cashew milk has been added to their dairy case.
Saddened by the news from Zagat Atlanta that Mexican spot Rosa Mexicano in Atlantic Station has permanently closed. No more guacamole made table side and a menu full of gluten-free options for me.