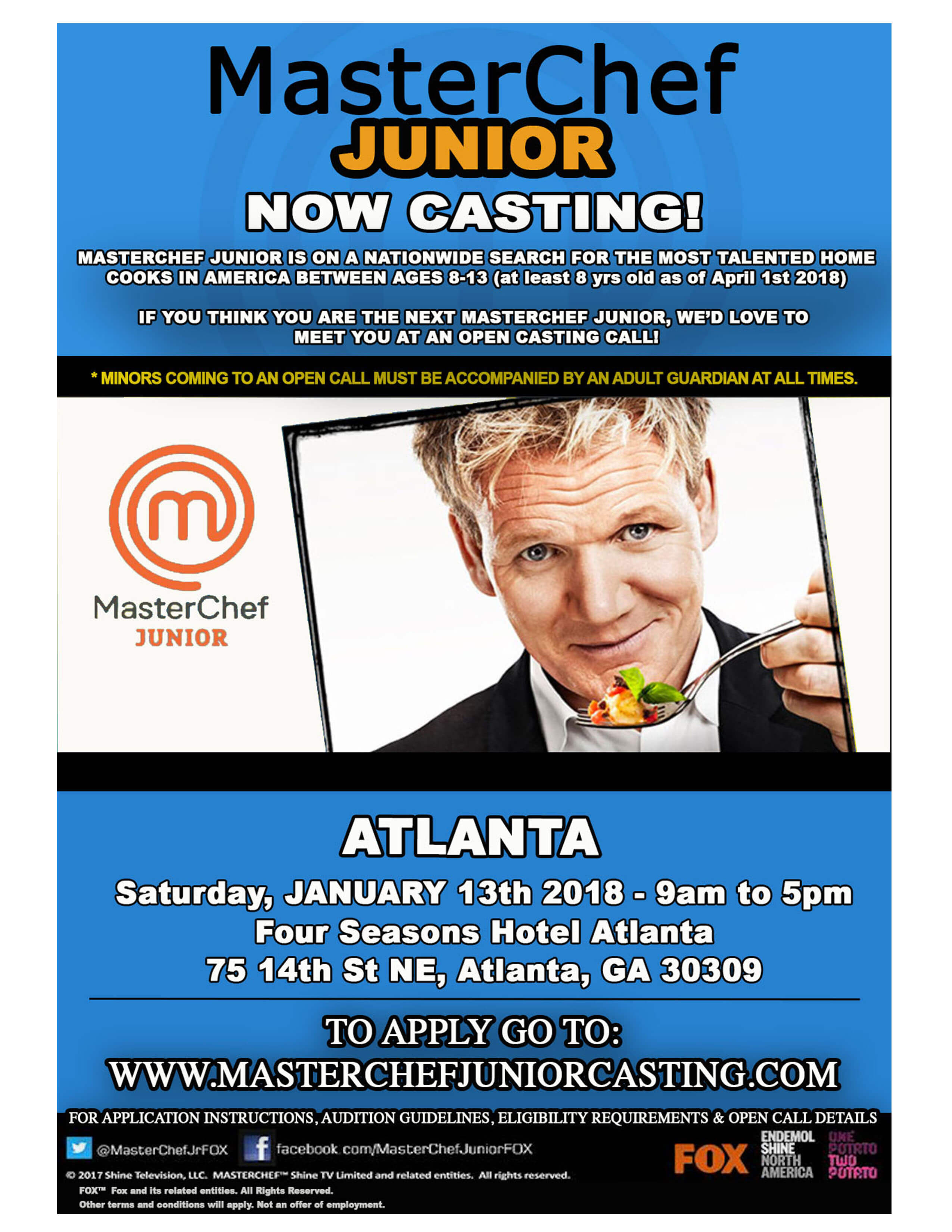 MasterChef Junior is in town this weekend and on the hunt for a batch of junior chefs at its Atlanta open casting call on Saturday, January 13th at The Four Seasons Hotel. This popular cooking show airs on Fox and puts 24 budding chefs to the ultimate test(s) to see who has what it takes to become the next MasterChef Junior. 
Any child or teenager between the ages of 8-13 interested in being a contestant on the series should apply online and attend the upcoming open casting call.
Here's how it works. Twenty-four applicants are chosen to audition.[1] At the auditions, the applicants are split into three groups.[8] Twelve of the applicants become contestants for the next round and all twenty-four receive one of the MasterChef franchise's signature aprons that they get to keep, regardless of their progress.[8]
After the audition round, two contestants are sent home per episode. The winner receives a prize of $100,000[8] and the MasterChef Junior trophy.
Does your budding junior chef have what it takes?