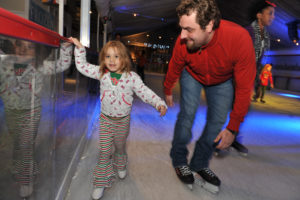 The Rink at Park Tavern in Piedmont Park is set to open on Thanksgiving Day, Thursday, November 23, 2017 for the 2017-2018 season. Located in the spacious Garden Tent at Park Tavern on the Atlanta BeltLine, skaters stay warm under a heated tent at a rink that is 85 feet long and 40 feet wide. Observers are treated to a covered patio with stone fire pits, flat screen TVs, private cabanas, holiday decorations and much more. The Rink at Park Tavern's hours will be Monday through Friday from 4:30 p.m. to midnight and Saturday and Sunday from 11:30 a.m. to midnight.
2B Whole Gluten-Free European Bakery
has got the pies! Place a pre-order for an apple, pecan, or pumpkin pie (paleo options available), and pie crusts. All are free of gluten, soy and peanuts. All Holiday orders
must
be placed by Monday November 20th. 
And they are offering a chance to win a Pumpkin Pie for Thanksgiving!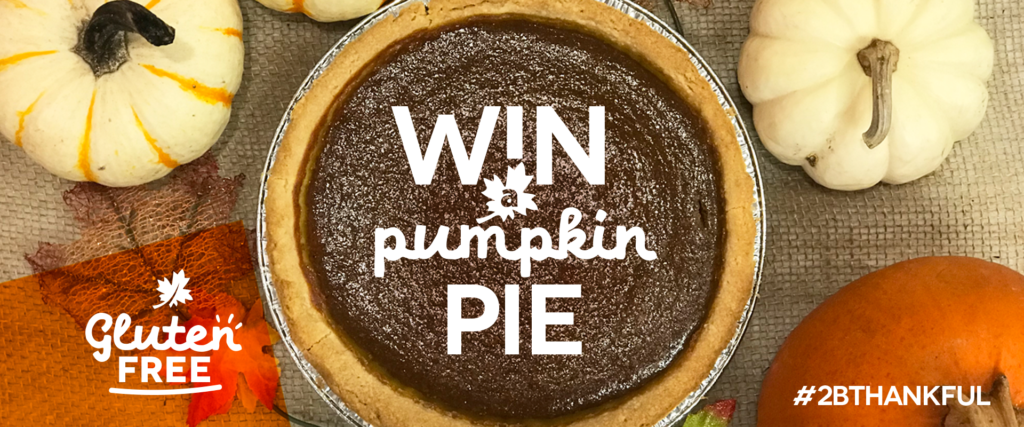 Step 1:
Share a video on your #Instagram telling them what you're most thankful for this year or CLICK 
HERE
to fill out an online form.
Step 2:
TAG @2bwholegfbakery
Step 3:
Stay tuned for the winner announcement November 20th!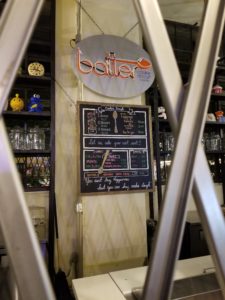 Batter Cookie Dough is opening on Tuesday, November 20th at Ponce City Market across from Honeysuckle Gelato. And gluten-free edible sugar and  chocolate chip cookie dough is on the menu!!! Make sure to ask for a clean scoop to be used when dishing up gluten-free dough.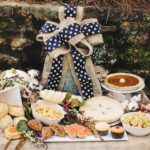 Less than a week until Gluten Free Cutie Bakery's first annual Thanksgiving Market Day on Tuesday, November 21st from 10 a.m. – 5 p.m. Followed by a second day on Wednesday from 10 a.m. – 3 p.m. There are no pre-orders this year, so stop by and choose from pies, cobblers, stuffing, casseroles, desserts, and more.
In historic Crabapple, Milton's Cuisine & Cocktails picks ingredients from its garden for contemporary Southern "seed-to-fork" sensibility. One new dish is the charred broccoli, cauliflower and red pears with sweet potato purée,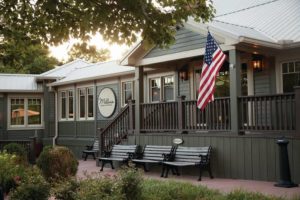 Asher Blue cheese, pickled red onion, candied pecans and sherry maple vinaigrette. I got to try this dish at an event recently and it was a flavor and texture bomb! Simple and local ingredients combine to create the perfect bite of fall.
Stop by Osteria di Mare in Peachtree Corners is serving up brunch on Sundays from 11 a.m. – 3 p.m. – the same day kids under the age of 12 are 'invited' to dine. And the menu is full of traditional brunch dishes kicked up a notch, like beef tenderloin medallions with farm fresh eggs, shrimp and yellow corn grits, Yukon gold potato hash and Nueskes bacon.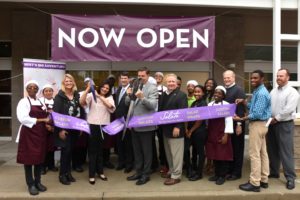 Welcome to Sandy Springs Salata! The fast-casual salad restaurant serves fully customizable, tossed-to-order salads from a selection of more than 50 fresh and pure ingredients alongside signature soups and beverages on tap.
Salata COO, Iris Campos; Mayor Rusty Paul; John Murphy, Vice President of Restaurants for Henry Investment Group; Councilman John Paulson of District 1; Tom Mahaffey, President/CEO of the Sandy Springs Perimeter Chamber of Commerce
Sally's Gluten Free Bakery's Thanksgiving menu is out and includes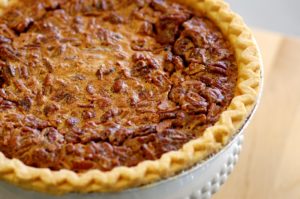 holiday favorites like pumpkin and pecan pies, dinner rolls and corn muffins, pumpkin and carrot cake and more. They are taking special orders through November 22nd, but don't wait too long.