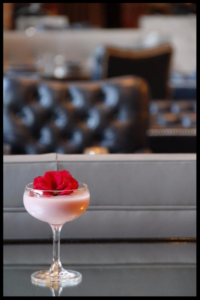 The month of October is breast cancer awareness month, and 
Bar Margot
 is giving back! From October 1- 31, Bar Margot will be offering a pink cocktail that will support the 
Georgia Cancer Center for Excellence at Grady (GCCE). The Blush Angel 
($14) is a gin-based drink with edible roses. A portion of the proceeds from the sale of each cocktail will be donated to GCCE to fund their ongoing research efforts to find a cure for cancer.

Batter Cookie Dough Counter is bringing the edible cookie dough trend to Atlanta when it opens at Ponce City Market later this fall. They will be directly across from Honeysuckle Gelato on the first floor with regular, vegan and gluten-free dough varieties. According to Eater Atlanta, Batter comes from partnership between Atlanta native Julie Abes and local company High Road Craft Ice Cream. Unlike dough that's baked to become actual cookies, Abes's product is eggless and made with heat-treated flour. Batter's dough will be available by the scoop for in-store consumption or by the pint to take home. Excited to learn about their gluten-free and vegan varieties and love that I eat the batter or take it home to bake up later.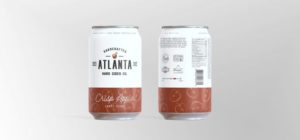 Atlanta Hard Cider Co. has released its first cider, Crisp Apple, to the Atlanta market. Starting September 27th, this easy-drinking hard cider will be available in kegs and six packs of 12 oz. cans for purchase in area bars, restaurants, and retailers such as metro Atlanta Target stores. Atlanta Hard Cider has six ciders in the making: Dry, Hopped, Pomegranate, Ginger, Honey, and Tart Cherry. They plan on releasing one of these flavors in the very near future, so stay tuned!
Bulla Gastrobar has opened its first Atlanta location at 12th & Midtown on Peachtree Street. Bulla (pronounced "boo-ya") serves up a menu of Spanish tapas with small plates and larger signature entrees. And all of the gluten-free options are noted with a GF. Menu highlights include braised short ribs (with tetilla cheese, potato foam, cipollini onions and red wine sauce) and a Spanish Omelet (Potato Tortilla) with roasted garlic aioli.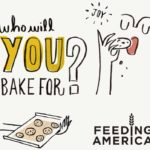 Pledge to share a homemade baked good with a loved one or someone in your community and King Arthur Flour will donate a meal to Feeding America. I think their gluten-free baking mixes are outstanding and have already made a pledge – 1 pledge = 1 meal and 32,640 meals donated to date! It only takes a minute or two, so please make the time.
Congrats to Mediterranea Restaurant & Bakery for making Eater Atlanta's list of Atlanta's hottest new brunches. Brunch is served Saturdays from 10:30 a.m. to 2 p.m. and Sunday from 10:30 a.m. to 3 p.m.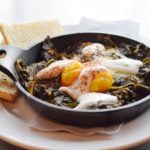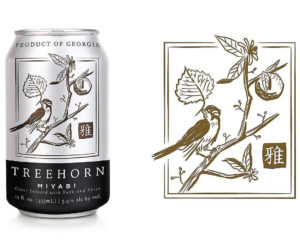 Treehorn Cider has plenty to celebrate this weekend with the grand opening of its tasting room and its second anniversary party. Oh, and they are launching a new seasonal cider, Miyabi, as well. The fun starts at 5 p.m. on Friday with 5% of the proceeds from the weekend benefiting Hurricane Irma relief efforts in Georgia. There will be plenty of swag, games, tunes and good times to be had. Kids are welcome, and they have a dog-friendly patio. Opening weekend hours are:
Friday, September 29th 5:00 p.m. – 8:00 p.m.

Saturday, September 30th 12:00 p.m. – 6:00 p.m.
Sunday, October 1st (Official Two Year Anniversary Celebration) 2:00 p.m. – 5:00 p.m.