2B Whole Gluten-Free European Bakery has a great Fall mini-pie sale going. Buy 3 mini pies and get the fourth – free! Choose from Razzle Me (blueberries, strawberries and raspberries) Sassy Apple, and Southern Peach Cobbler. Use code MINIPIE5 at checkout. Limit one per customer.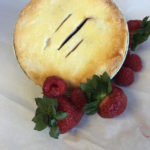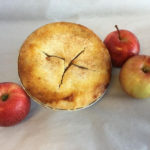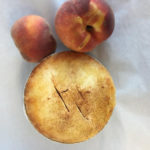 Blaze Pizza, a fast-casual artisan pizza concept, recently opened its first Atlanta location at 2131 N. Decatur Rd. in the Emory Commons Shopping Center. All of the pizza and salad ingredients are free of artificial flavors, colors, preservatives and they offer gluten-free dough and vegan cheese. There safe handling procedures seem questionable, so ask questions before ordering.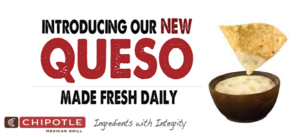 Chipotle Mexican Grill's got queso! It is preservative free, without added colors or flavors, and made with all-real, all-delicious ingredients. And it is gluten free. And so are the chips. Check out the ingredients here!
Culver's, the Wisconsin-based quick serve burger restaurant, is opening two locations in metro Atlanta. One of the new restaurant will be located just off Cobb Parkway at 2454 Kennesaw Due West Road in Kennesaw and the other in Braselton, in Gwinnett. The new burger restaurant will be located off State Route 211 (Old Winder Highway) in an out-parcel of the new High Point Medical mixed-use development. They offer Udi's Gluten Free individually wrapped buns that are heated and served sealed. They are an interesting concept because they offer coleslaw and green beans as sides and a number of intriguing salads.
Festivals Jerk Chicken Grill is open and serving up gluten-free jerk chicken, pork, tacos on corn tortillas, pizza on gluten-free dough and more. Check out their menu and head down for some authentic Jamaican cuisine!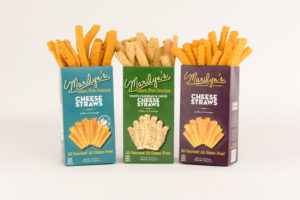 Marilyn's Gluten Free Gourmet cheese straws, get that perfectly crisp texture from rice flour, have a new flavor – cheddar and chive. Pick them up direct from the Roswell bakery, or at Whole Foods.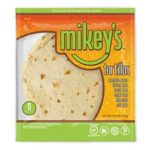 Mikey's launched grain-free, vegan tortillas last month. An eight pack costs $5.99, which is a pretty great deal for tortillas made from cassava flour and six other ingredients: water, coconut flour, high oleic sunflower oil, apple cider vinegar, salt and xanthan gum.
Salata, a next generation salad bar, opened at Atlantic Station September 21st. This is their first Atlanta location with another planned for Glenridge Point. This is not your average salad bar because their dressings, soups, and sauces are free of preservatives and made fresh daily. Choose from nutritional proteins like falafel, salmon, and quinoa. Top your salad with interesting vegetables like jicama, bean sprouts or avocado. All of the salad dressings and soups are gluten free as are the majority of the proteins and toppings.

Throw back Grand Patron margaritas at Tin Lizzy's Cantina and raise money for Hurricane Irma survivors. For every Grand Patrón margarita sold now through Oct. 8, Tin Lizzy's will donate $1 to the American Red Cross for Hurricane Harvey and Irma relief. Tin Lizzy's Grand Patrón margarita ($11.50) packs top-shelf power using Patrón Silver, Grand Marnier and a splash of sour mix.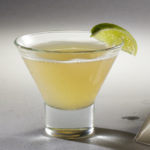 Udi's Gluten Free is launching a new larger gluten-free bread that appears to be a new formulation noting a better texture and mouth feel in January 2018. Not sure if this is the right move for a company that is plagued by consumer complaints about holes in their bread products. Maybe they have solved the problem?